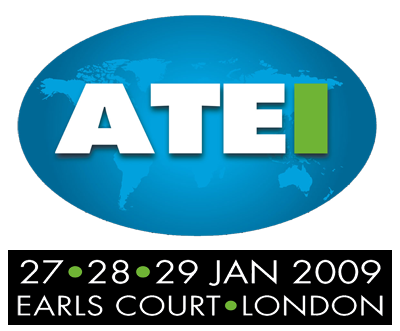 Last year, several exhibitors complained about the high price of stand space and visitors' lack of interest towards their products. Therefore they announced that they would not exhibit again at ATEI. This lead to the creation of a smaller alternative show: Intergame Expo. ATEI organizer Clarion Gaming had to react and it was done this year with a space reorganization and a complete split of the amusement and gaming shows. So it's under a climate of uncertainty that the 2009 edition opens its doors...
This edition was a good surprise with better products line-up than 2008 resulting in more sales for exhibitors. This is also a consequence of current pound sterling low exchange rate. Regarding video games, best racers of the show were H2Overdrive (out in April), GTI Club - Supermini Festa! (planned for September), Sega Rally 3 Deluxe, Harley-Davidson Deluxe and Hummer. On shooting games side, our favourites are Castlevania - The Arcade (undetermined release date) and Razing Storm (available in March). Meanwhile, Rambo and Ghost Squad Evolution are still good purchases. For music heads, eagerly awaited DanceDanceRevolution X will attract lots of dance fans upon its release in May. Guitar Hero Arcade and DJ Max Technika are also good choices. BlazBlue, the only fighting game officially presented is also a good bet. Brick People is a very original game but unfortunately reserved to monitored locations... This year, redemption games have been improved in many ways with varied concepts. Among these, Konami's ByonByon will certainly become popular while Deal or no Deal released last year is still a good investment.
Reorganization consequences are that many "small" exhibitors disappeared in favor of major companies which have bigger stands as well as a clearer sectors separation with gaming on ground level and amusement on first floor. Positive rating for ATEI 2009 which manages to erase shortcomings of the previous edition with a smaller but more efficient trade show. Next edition will take place from 26th to 28th of January 2010.
Text / pictures: Sophie & Nomax.
All rights reserved.