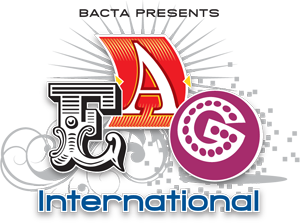 We are in 2015 and here's the sixth edition of EAG International, the big European amusement trade show. Each year, manufacturers use this event as an opportunity to unveil their latest machines and the prototypes to be released on the European market. Unlike the previous years where we reviewed every single stand, we will focus on our specialty this time: video games.
This year is a very good year! There was indeed no bad game at the show. Obviously there are some machines that stand out of the lot, future hits that you can buy eyes closed. This category obviously includes the new Time Crisis 5 which is the shooter of the moment! The other big game from Bandai Namco is the highly anticipated Star Wars Battle Pod which offers unprecedented immersion into the world of Star Wars. It also includes the new Jurassic Park by Raw Thrills, a fast-paced shooting game in an environmental cabinet.
Other good surprises that could be good investments: the shooting game with motion recognition Monster Eye and the Overtake racing game, both made by IGS.
Do not forget the last year's releases that remain good choices: Mario Kart Arcade GP DX, Super Alpine Racer, Storm Racer G (a very good racing game!), Aliens Armageddon and Transformers Human Alliance.
Welcome the initiative of Tecnoplay whose Mini Motor Racing Arcade offers a good game ideal for locations with limited space. Video redemptions are also very good this year. In short, a very good edition with lots of good products, the ball is now in the court of the operators! The next EAG International exhibition will take place at the same location from January 12 to 14, 2016. Save the dates!
Text / pictures: Sophie & Nomax.
All rights reserved.