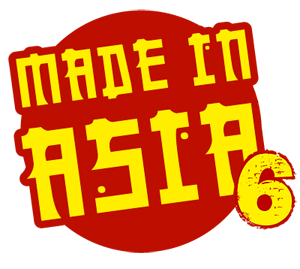 Brussels Expo, March 14, 2014. For the first time since its creation, the Made In Asia convention opens its doors as soon as Friday morning for one extra crazy day. Although that day was pretty quiet, it contributed to the impressive total of 43,730 paying visitors. As usual, a free access evening was held on Friday from 19h to 21h, attracting 6,000 additional visitors. Like last year, the show occupied three halls of the Heysel: Hall 5, Hall 9 and Patio.

Puyo Puyo DA! tournament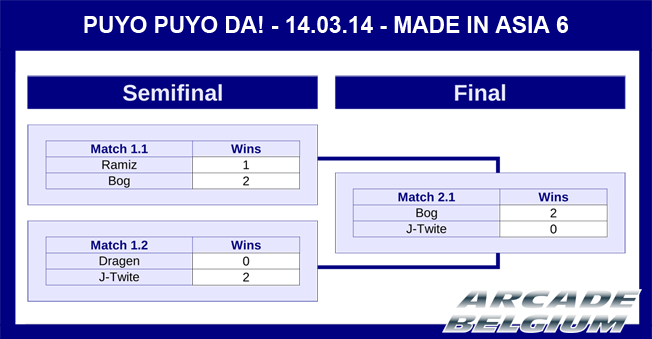 Super Street Fighter IV Arcade Edition Ver. 2012 tournament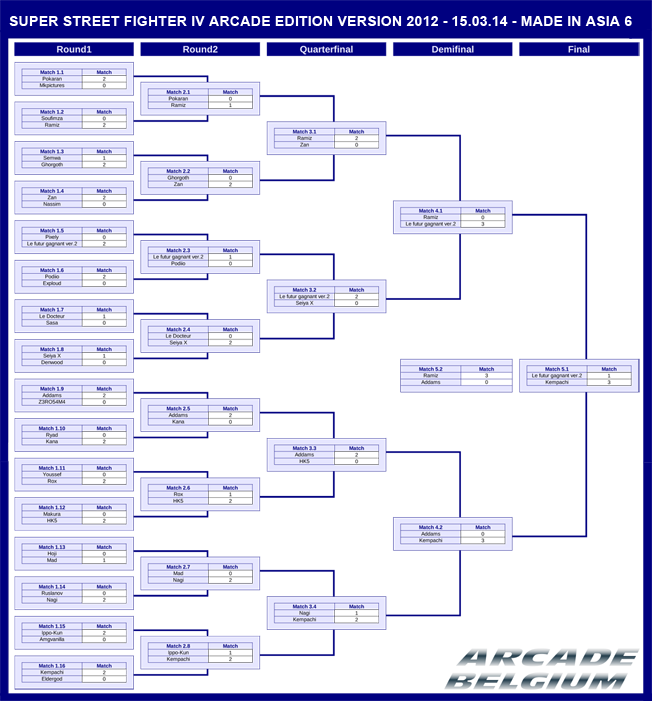 Chaos Code tournament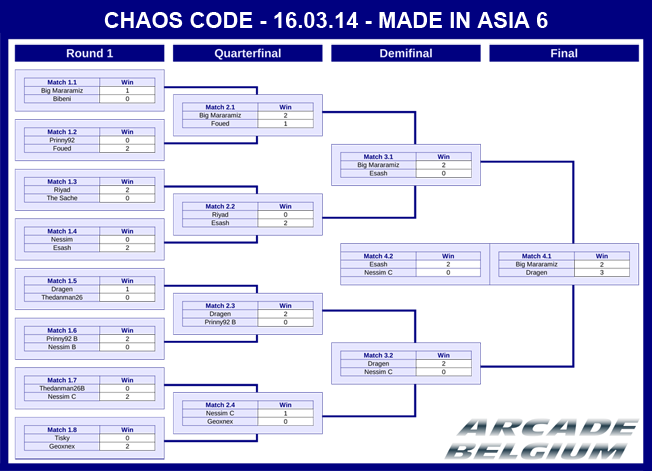 Cosplay

Video

Games
*
= new games since last year.

Media
Find us at the next Made In Asia shows: on September 12, 13 and 14, 2014 at Namur Expo for Retro MIA and on March 13-15, 2015 in Brussels for Made In Asia 7!
Text / pictures: Sophie & Nomax.
All rights reserved.