Extreme Hunting 2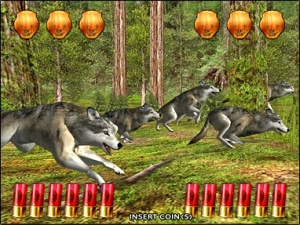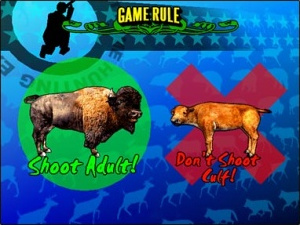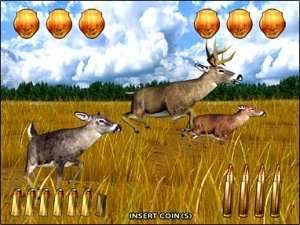 This hunting game offers you the opprtunity to hunt down deers, black bears, elks, mooses, wolves and even bisons. According to your performance, you'll unlock other game modes like hunting bats, squirrels, prairie dogs, gooses or bass fishing and target shooting. To succeed, you have access to several wepons including the rifle, the shotgun and bow & arrow, three extra weapons will be available as you progress. Multiplayer isn't forgotten since you can confront your mate in head-to-head matches or even try a 4 players tournament on the same machine (in this case each player plays alternatively). This game was released in the United States in june 2006 where it meets a wide success. Notice there exists an online tournament system based on the "ALL.Net" (Amusement Linkage Live Network) platform but for now, no one knows if this service will see the light of day in Europe. The full kit includes an Atomiswave motherboard, the game cartridge and 2 shotguns (with their controller PCB and necessary cables). These guns are 70 cm long and feature 2 small speakers mounted inside them reproducing gunshots sound.

General information:
Title: Extreme Hunting 2
Genre: Hunting
Developer: Sega Amusements USA
Manufacturer: Sega
Distributor: Namusco (Belgium)
Release date: December 2006
System: Atomiswave
Format: cartridge, conversion kit, Naomi and deluxe cabinets.
Number of players: up to 2 players simultaneous (up to 4 players alternate)
Links: Official website



Cabinet data:
Type: Deluxe
Capacity: 2 players (4 players alternate)
Screen: 50" PTV
Measurements: width= 120cm, depth= 214cm, height= 225cm
Weight: 236 Kg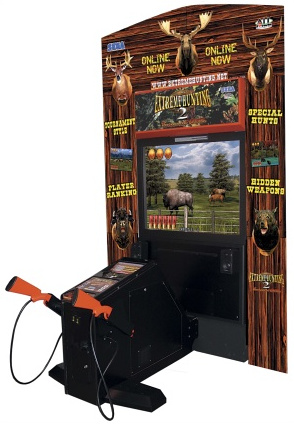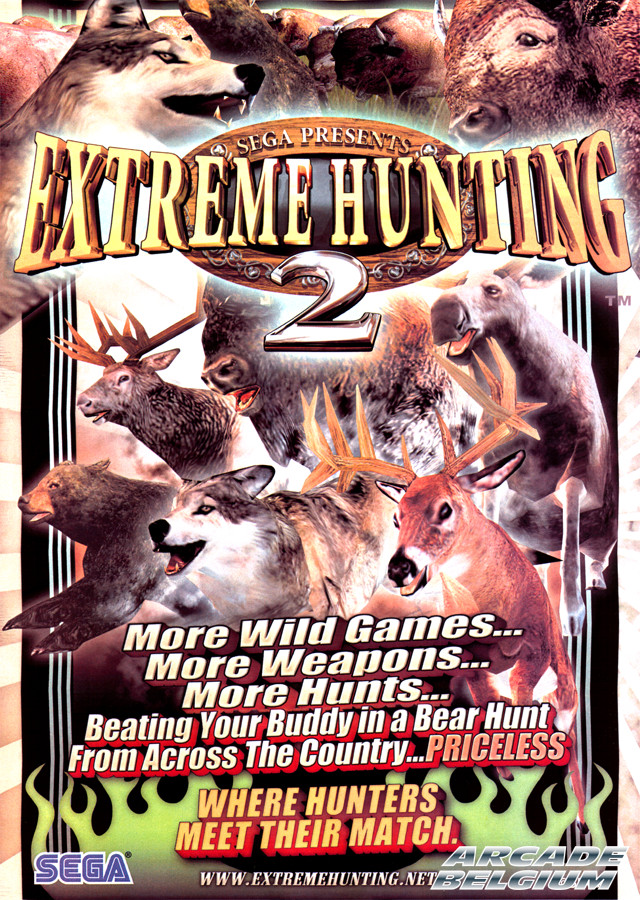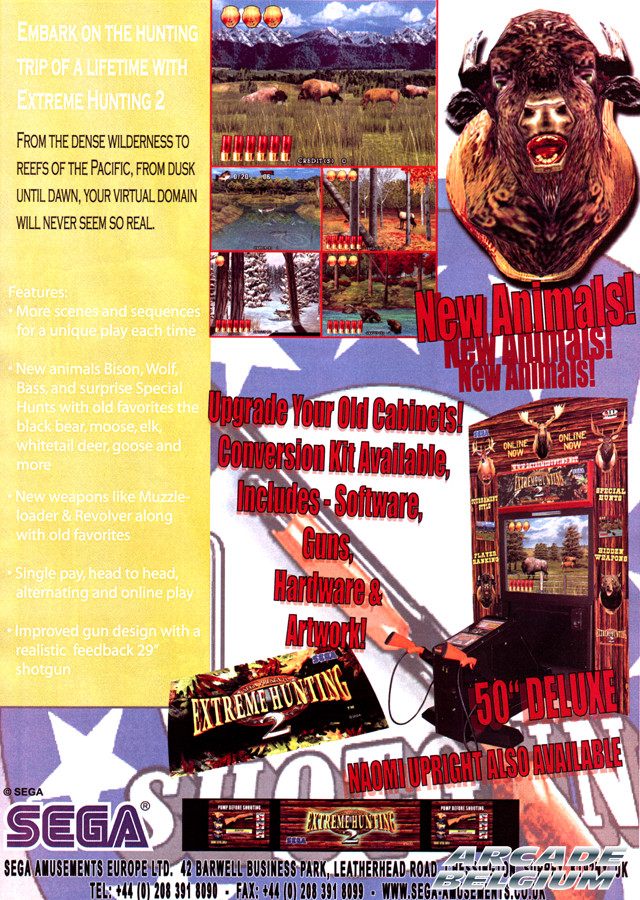 More info...

Back to game list