Avant-première de 2 Spicy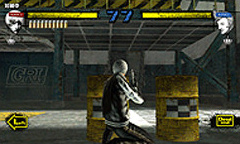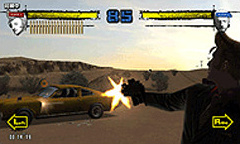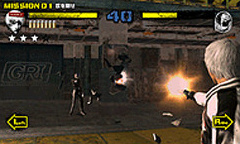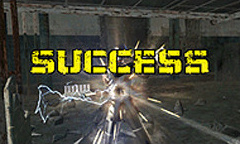 Nous étions habitués aux jeux de tir coopératifs (Time Crisis, The House of the Dead, Ghost Squad,...). Et bien voici maintenant un jeu de tir compétitif! L'action se situe dans un environnement urbain et met en scène une guerre des gangs. Le duel n'est pas la seule originalité de 2 Spicy, puisque le gameplay réserve d'agréables surprises; ainsi viser hors de l'écran vous permet de vous mettre à couvert mais vous pouvez surtout vous déplacer librement à l'aide des deux pédales qui équipent la borne (pressez la pédale de gauche et vous vous déplacerez à gauche, ça ne semble trop compliqué). Il y a plusieurs manières de tuer son adversaire, comme par exemple en faisant un combo (plusieurs tirs successifs bien placés), en lui tirant une balle dans la tête ou en se servant de son environnement immédiat (barils d'explosifs, voitures, etc...). La version twin de base est composée de deux unités indépendantes pouvant être placées de façon à ce que chaque joueur ne voit que son écran (au format 16/9). Bien que prévu idéalement pour le multi-joueurs, il est possible de jouer en solo grace au mode histoire. Ce jeu tourne sur Lindbergh Red.

Informations générales:
Titre: 2 Spicy
Genre: Jeu de tir
Développeur: Sega
Fabriquant: Sega
Distributeur: Namusco (Belgique)
Date de sortie: avril 2007 (prévision)
Système: Lindbergh Red
Format: borne standard
Nombre de joueurs: jusque 2 joueurs (link-up)
Liens: Site officiel



Informations sur la borne:
Type: standard
Capacité: 1 joueur
Ecran: 16/9
Dimensions: largeur= 82cm, profondeur= 214cm, hauteur= 214cm
Poids: 195 Kg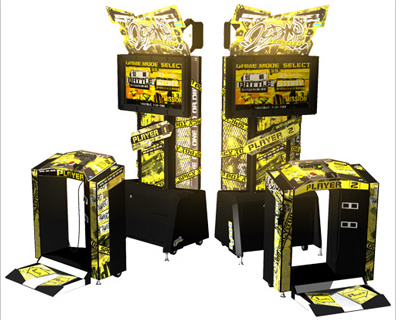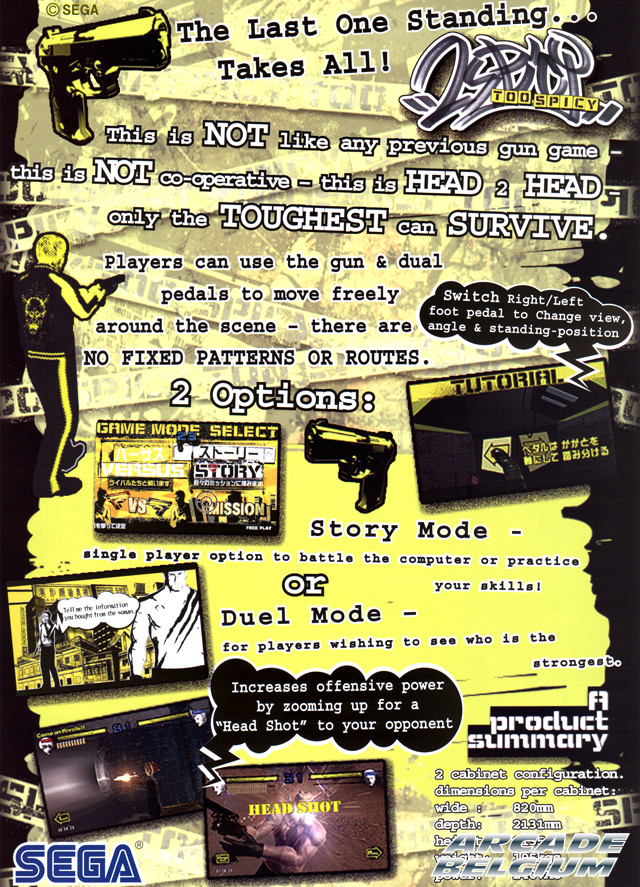 Plus d'infos...

Retour à la liste de jeux