The Fast and the Furious Super Bikes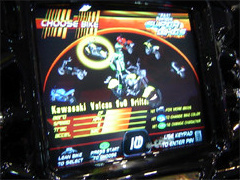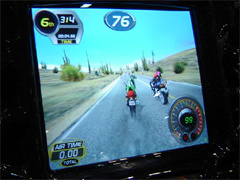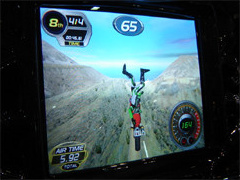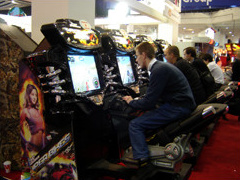 The Fast & the Furious Super Bikes est un jeu de course de moto développé par Raw Thrills. Après le jeu de voiture "F&F", il s'agit donc du deuxième titre profitant de cette licence, et il s'annonce tout aussi fun que le premier. En effet, là où des jeux comme Manx TT privilégiaient l'aspect simulation, Super Bikes table sur la fantaisie avec ses sauts gigantesques, ses acrobaties simples à réaliser (au nombre de 20) et la possibilité de connecter jusqu'à 8 machines pour des courses de folie! Comme dans tout Fast & Furious qui se respecte, il est possible d'upgrader sa moto grâce à l'argent récolté lors des courses. Pour le joueur, l'offre se compose de 10 motos différentes et de 9 circuits dans des environnements variés. Notez qu'une version deluxe est prévue.

General information:
Titre: The Fast and the Furious Super Bikes
Genre: Courses de moto
Développeur: Raw Thrills
Fabriquant: Raw Thrills
Distributeur: Namco (UK)
Date de sortie: 2006
Système: PC Dell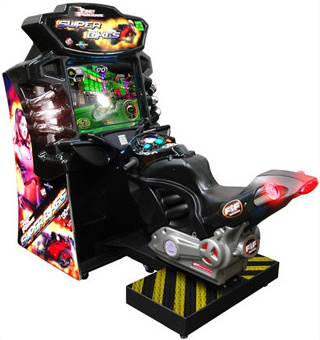 En discuter...

Retour à la liste de jeux