Chase H.Q. 2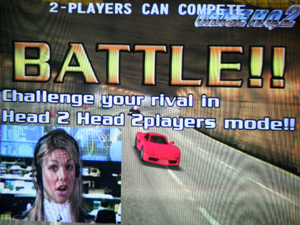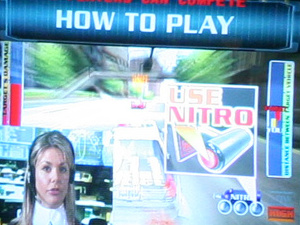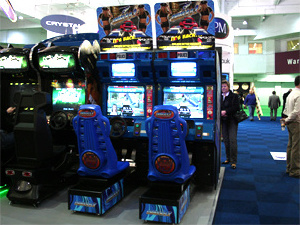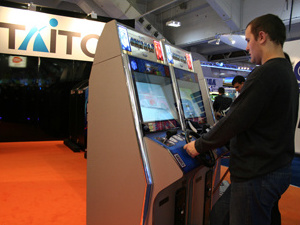 Taito brings us the very good Chase H.Q. 2, the aim is the same as in the first episode released nearly 20 years ago; you have to arrest an escaped criminal by hitting his car several times in order to destroy it. We missed that!

General information:
Title: Chase H.Q. 2
Genre: Chase racing
Developer: Taito
Manufacturer: Taito
Distributor: Electrocoin (Europe)
Release date: July 2007
System: Type X
Format: sitdown and upright cabinets
Number of players: up to 2 players (link-up)
Links: Video



Cabinet data:
Type: sitdown
Capacity: 1 player
Screen: ???
Measurements: width= 80cm, depth= 174cm, height= 172cm
Weight: ???

Type: upright
Capacity: 1 player
Ecran: 23" TFT LCD
Measurements: width= 64cm, depth= 78cm, height= 188cm
Weight: ???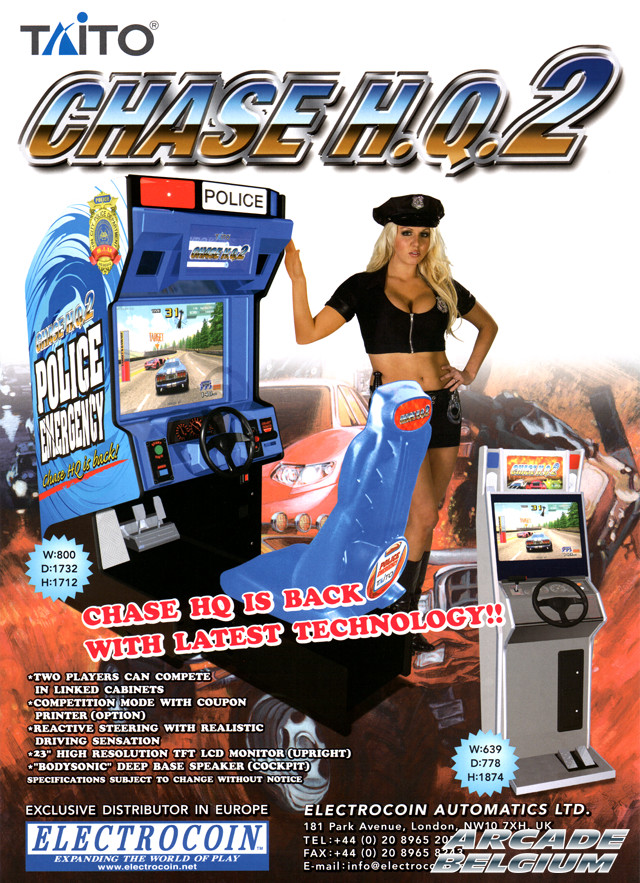 More info...

Back to game list