The House of the Dead 4 Special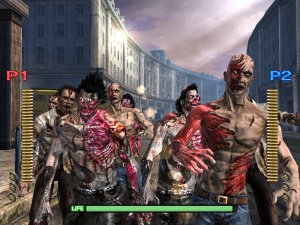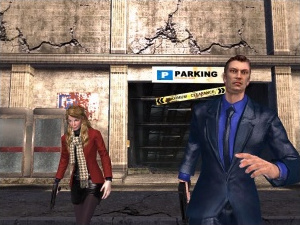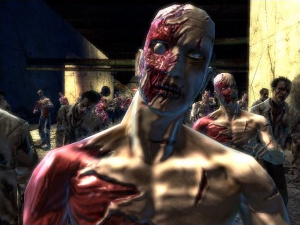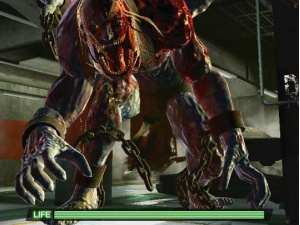 Une édition spéciale de The House of the Dead 4 qui tient plus de l'attraction que du jeu vidéo mais c'est clairement une réussite! Deux écrans géants, de l'air pulsé dans la figure, un siège rotatif pour deux personnes, des mouvements brusques et une nouvelle histoire (ou vous incarnez Kate et G). Vraiment superbe!

Informations générales:
Titre: The House of the Dead 4 Special
Genre: Tir
Développeur: Sega
Fabriquant: Sega
Distributeur: Namusco (Belgique)
Date de sortie: Novembre 2006
Système: Lindbergh
Format: borne super deluxe (theater box)
Nombre de joueurs: jusque 2 joueurs
Liens: Site officiel



Informations sur la borne:
Type: Theater box
Capacité: 2 joueurs
Ecran: 100" x2
Dimensions: largeur= 360cm, profondeur= 500cm (300cm sans le décor), hauteur= 272cm
Poids: 1500 Kg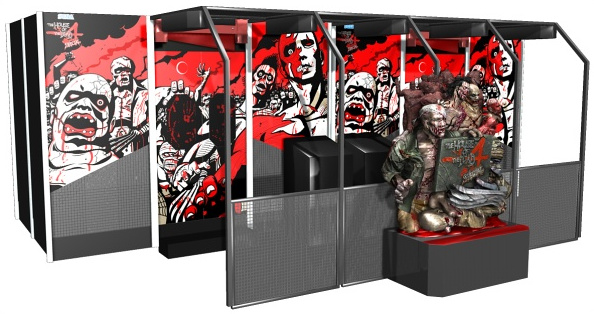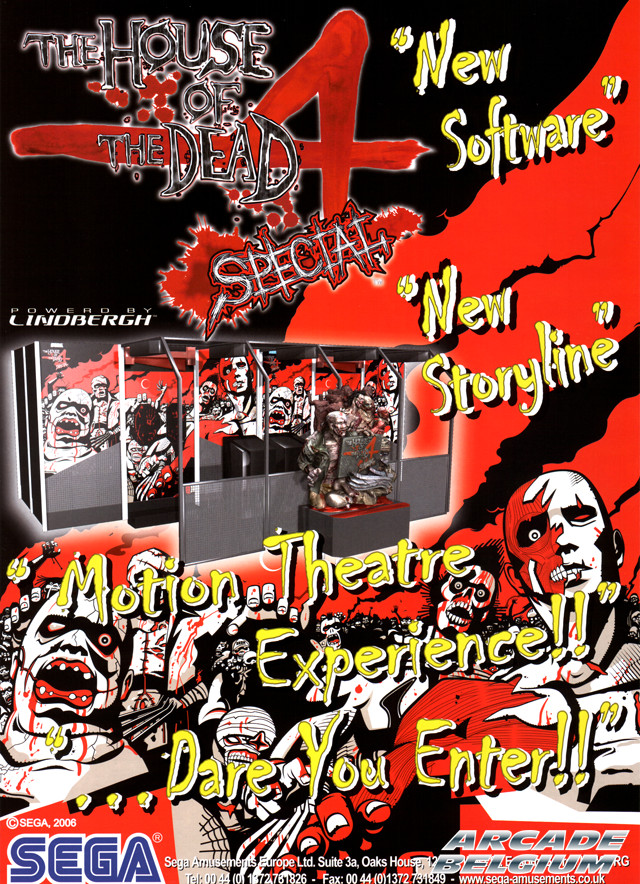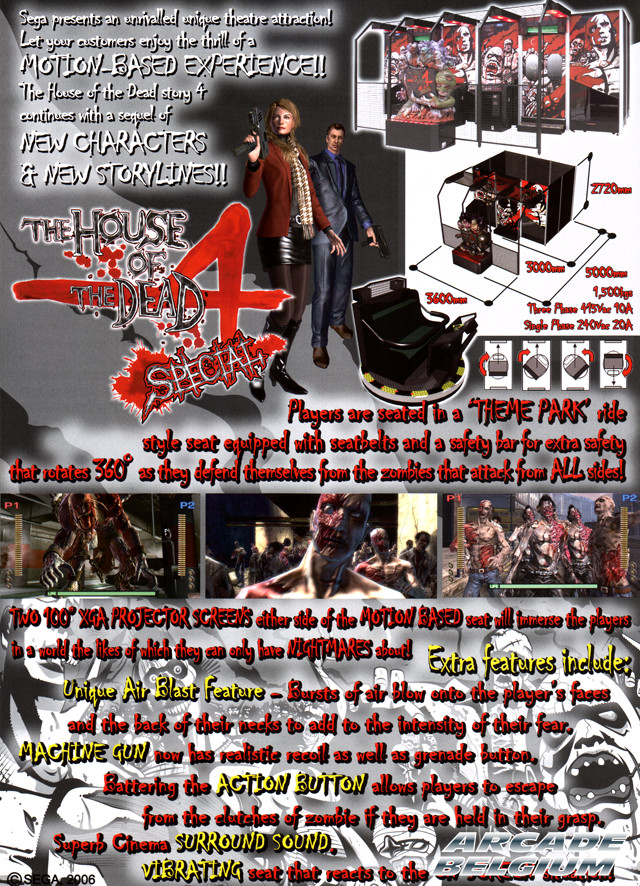 Plus d'infos...

Retour à la liste de jeux